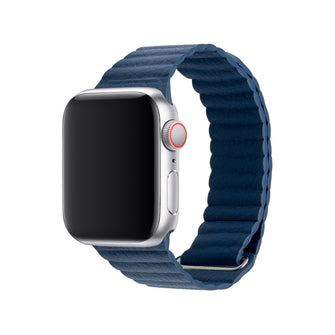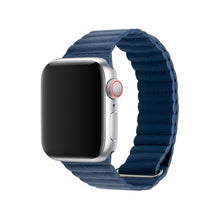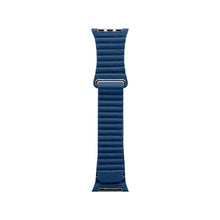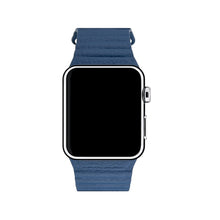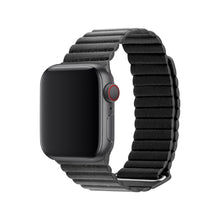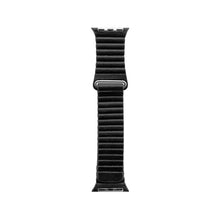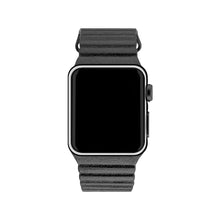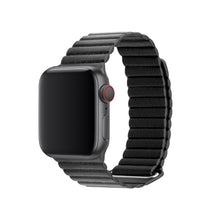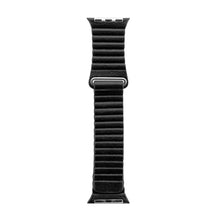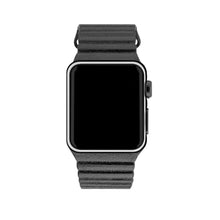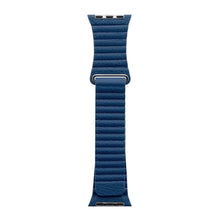 3SIXT Apple Watch Band - Leather Loop - 38/40mm
The 3SIXT Leather Band is a classic, interchangeable addition to your 38mm or 40mm Apple Watch.Features: Soft leather Pebble finish Wrap-around with magnetic closure Adjustable
Real time
+

32
visitor right now
The 3SIXT Leather Band is a classic, interchangeable addition to your 38mm or 40mm Apple Watch.
Features:
Soft leather
Pebble finish
Wrap-around with magnetic closure
Adjustable
Delivery Regions & Times
We provide free shipping to all locations within Australia. Please note that we do not offer an express delivery option, so the estimated delivery times listed below represent the fastest available shipping times and do not include processing time.
---
Delivery Region Estimated Delivery Time
1-3 Business Days: Brisbane Metro, Brisbane Regional, Melbourne Metro, Sydney Metro, Canberra Metro, Adelaide Metro
2-5 Business Days: Queensland Regional, New South Wales Regional, South Australia Regional, Tasmania (excluding remote locations), Perth Metro, Darwin, Alice Springs
3-7 Business Days: Western Australia Regional, Northern Territory Regional, Tasmania Remote
---
Delivery & Shipping FAQs
What happens after I place an order?
Upon completion of your order, you will receive an email notification. Orders will be processed and shipped in the order they are received within 1 to 3 business days. If any items in your order are currently out of stock, we will promptly notify you via email and provide a refund for those items.
Once your order has been dispatched, you will receive an email containing tracking information for your shipment.
Where is my order?
To obtain the latest information on the status of your order, you can log in to your account and navigate to the 'My Orders' section for up-to-date status updates or click here.
After completing your online purchase, you will receive an email confirmation containing details of your order and delivery. This email will also include a link to track the status of your delivery at any time. If you have not yet received an email notification, please rest assured that our team is still working diligently to fulfill your order.
Please note that tracking information may not be immediately available on the courier's website. Kindly check back later in the evening after you have received the tracking details from us.
What happens if there is an issue with my delivery?
Although we make every effort to deliver your ordered goods within the specified timeframes, we cannot guarantee delivery times, particularly during public holiday periods.
Order processing and dispatch may also be delayed if payment or address information requires verification or correction prior to shipment. Furthermore, we shall not be held liable for any loss or damage incurred by any person due to delays caused by our carrier, which are beyond our control, or by any unforeseeable event, including but not limited to delays caused by an incorrect delivery address, industrial action, or weather-related events.
If you have already contacted the courier and they have advised you to get in touch with us, please reach out to us here.
Do you ship to other countries other than Australia?
No, we only ship to addresses located in Australia and New Zealand.
I've ordered multiple products (including a Powerbank) and only received one of the items.
Products that contain batteries are considered restricted items that require separate packaging and shipping. As a result, we ship such products separately. However, we aim to ensure that they are delivered to you within one business day of each other.
User and Quick Start Guides
Application Guides
For Glass Screen Protectors without Applicator


1.
Clean your screen with the supplied wipe, cloth and dust removal sticker.
2.
Apply applicator template to your device.
3.
Pull the tab marked Back 1 to remove the film.
4.
Line screen protector up against the edge of applicator and place.
5.
After application the bubbles will naturally make their way out.
6.
Remove applicator and your device's screen is now protected.
For Glass Screen Protectors without Applicator


1.
Clean your screen with the supplied wipe and cloth.
2.
Pull the tab marked Back 1 to remove film.
3.
Line protector up against screen and place.
4.
After application the bubbles will naturally make their way out.
5.
Lift at any corner to reposition if necessary.
6.
Your device's screen is now protected.
FOR PRODUCTS PURCHASED FROM OUR RETAIL PARTNERS ALL warranty issues, returns and refunds must be raised with the store of purchase, if purchased in a retail outlet. Your rights under Australian Consumer Law dictate that the retailer you bought our product from MUST offer you a replacement or refund. It is against the law for a retailer to refuse you a refund or replacement and send you to us. In the event of you not being able to engage the retailer (e.g because they no longer operate) about a warranty issue, you may then contact us using the form at the Customer Care Centre page. Please refer to the documentation regarding Consumer Guarantees at ACCC (Australia) and CPNZ (New Zealand) or the country of your purchase. FOR PRODUCTS PURCHASED ON 3SIXTgear.com If you have any warranty issues, please use the form at the Customer Care Centre page. We will then assess your claim and advise you of the steps necessary to solve your issue. This action is only applicable to products purchased on 3SIXTgear.com.